The belt conveyor, also known as a belt machine, is a type of belt conveyor. It uses the continuous or intermittent motion of a conveyor belt to transport various items of different weights. It can handle various bulk materials as well as individual lightweight items such as cartons and packaging bags, making it widely applicable. The conveyor belt of a belt conveyor can be made of various materials such as rubber, silicone, PVC, PU, etc. In addition to conveying regular materials, it can also meet the requirements for conveying materials with special characteristics such as oil resistance, corrosion resistance, and anti-static properties. By using specialized food-grade conveyor belts, it can meet the requirements of industries such as food, pharmaceuticals, and daily chemicals.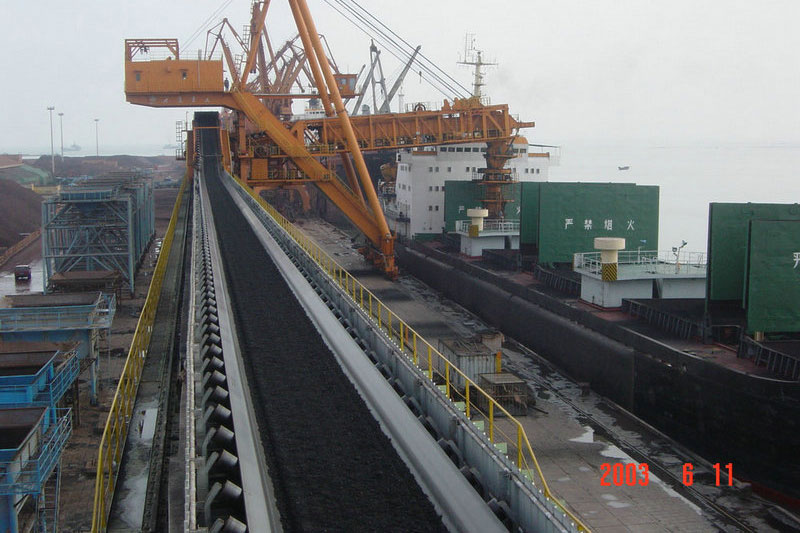 Classification and Principles of Belt Conveyors
There are various forms of belt conveyors, including trough belt conveyors, flat belt conveyors, inclined belt conveyors, and curved belt conveyors. Accessories such as lifting baffles and skirts can be added to the conveyor belt to meet various process requirements. Workbenches and light fixtures can be installed on both sides of the conveyor for assembly lines involving electronic instruments, food packaging, and more. Belt conveyors can be driven by gear motors or electric drums, and speed control can be achieved through frequency conversion or stepless speed regulation. The frame materials of belt conveyors include carbon steel, stainless steel, and aluminum profiles. They find applications in industries such as light industry, electronics, food, chemicals, woodworking, and machinery.
Performance Features of Belt Conveyors
Belt conveyors provide smooth transportation without relative movement between the material and the conveyor belt, thus avoiding damage to the transported goods. They have low noise levels, making them suitable for environments that require quiet operations. With a simple structure, they are easy to maintain and have low energy consumption, resulting in cost-effective usage.
Belt conveyors, due to their large conveying capacity, simple process structure, low cost, and versatility in components and maintenance, have become a popular type of conveyor. They can be used individually or combined with other conveying equipment to form horizontal or inclined conveying systems, depending on specific requirements.
Technical Parameters of Belt Conveyors
Bearing support
roll form
With speed(m/s)
Bandwidth B(mm)
500
650
800
1000
1200
1400
Delivery volume Q(t/s)
groove
shape
drag
roll
0.8
78
131
-
-
-
-
1.0
97
164
278
435
655
891
1.25
122
206
348
544
819
1115
1.6
156
264
445
696
1048
1427
2.0
191
323
546
853
1284
1748
2.5
232
391
661
1033
1556
2118
3.15
-
-
824
1233
1858
2528
4.0
-
-
-
-
2202
2996
flat
OK
drag
roll
0.8
41
67
118
-
-
-
1.0
52
88
147
230
345
460
1.25
66
110
184
288
432
588
1.6
84
142
236
368
553
753
2.0
103
174
289
451
677
922
2.5
125
211
350
546
821
111